Lancia Healthcare is Medicare and Medicaid Approved and accepts most major medical insurances as well as private pay.
Rehabilitation
Physical Therapy
Our facilities provide our patients with professional therapists and equipment for quality rehabilitative care. The goal is to help our residents develop maintain, and restore the maximum movement and functionality after an injury or illness.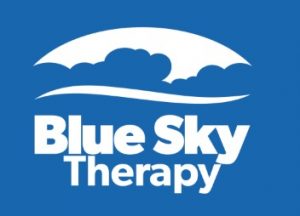 Occupational Therapy
Our facilities provide our patients with the equipment and professional therapists to help through rehabilitation. Occupational therapy helps our residents do the things they want and need to do though the therapeutic use of daily activities. Our goal is to help our patients live fully while dealing with injury, illness, or disability.
Speech Therapy
Our facilities are well equipped with the right therapists and services to help our residents with communication difficulties. We provide treatment and support for those having difficulties with communication, or with eating, drinking, and swallowing.
Restorative Nursing
Restorative nursing is a complement to rehabilitation, but are not the same. Restorative nursing helps residents keep up their skill level learned during rehabilitation. Our goal is to help our residents with continued improvement through our in-house restorative nursing programs.
Respiratory Therapy
Our respiratory therapy services help our residents recover after illness and surgery to regain their functionality to breathe and get full use of their respiratory functions. Our facilities are equipped with the therapists and equipment to help our residents back to health.
Skilled Nursing Care
Transitional Care
Wound Care Management
Pain Care Management
Long Term Care
Hospice Care
Respite Care
Adult Day Services
IV Therapy
Post-Surgical Care
Secured Care Unit
Laboratory and X-Ray Services
Dental
Podiatry
Optometry
Audiology
Lancia Healthcare provides social services for our residents. We want to help our residents and families have an easy and stress free transition by providing detailed admission and discharge planning. We help by setting goals so our residents remain comfortable and achieve their highest abilities during their stay and/or upon their return to home.
Discharge Planning
We want to help our residents and families have an easy and stress free transition by providing proper and detailed discharge planning. Our goal is to identify, assess, plan, coordinate, and evaluate our residents during this process.
Our facilities boast some of the finest home cooking and create a personal home-like atmosphere.
In-house Dietician
Lancia Healthcare provides an in-house dietician to make sure our residents remain on a proper, customized diet. Our dietician is an expert in human nutrition and regulation of diet. Diets are made based on medical conditions and individual needs.
Nutritional Monitoring
We provide our residents with nutritional monitoring and work with our dietician to ensure a proper diet and treatment of nutritional problems. We collect and analyze the patients health status and determine the progress made for nutrition intervention.
Therapeutic Diets
A therapeutic diets is a meal plan that controls the intake of certain foods or nutrients. At Lancia Healthcare, our staff and dietician are well educated in human nutrition and provide customized diets for our residents.
Seasonal Menus
By offering seasonal menus, we can help our residents try new and different foods and prevent the overuse of others. Lancia healthcare brings in approved meals and work directly with our dietitian to develop the best meal plans for each of our residents.
Our locations are equipped to make our residents feel at home and live the way they want to live. Our facilities are located in safe areas, while also providing great scenery for our residents. We work with our residents and families to ensure we have the correct solution and living arrangement made for our guests.
Private and Semi-Private Accommodations
Lancia Healthcare offers several different room accommodations for our guests. By providing private and semi-private rooms, our residents can have their own place of quiet and solace.
Salon and Barber Services
By offering an in-house salon and barber service, our residents have the ability to get the haircut or style they want when they need it.
Complimentary Internet and Television Services
Many of our residents have favorite shows and websites they frequent. At Lancia, we offer complimentary internet and television services so everyone can stay up-to-date with the latest news and entertainment.